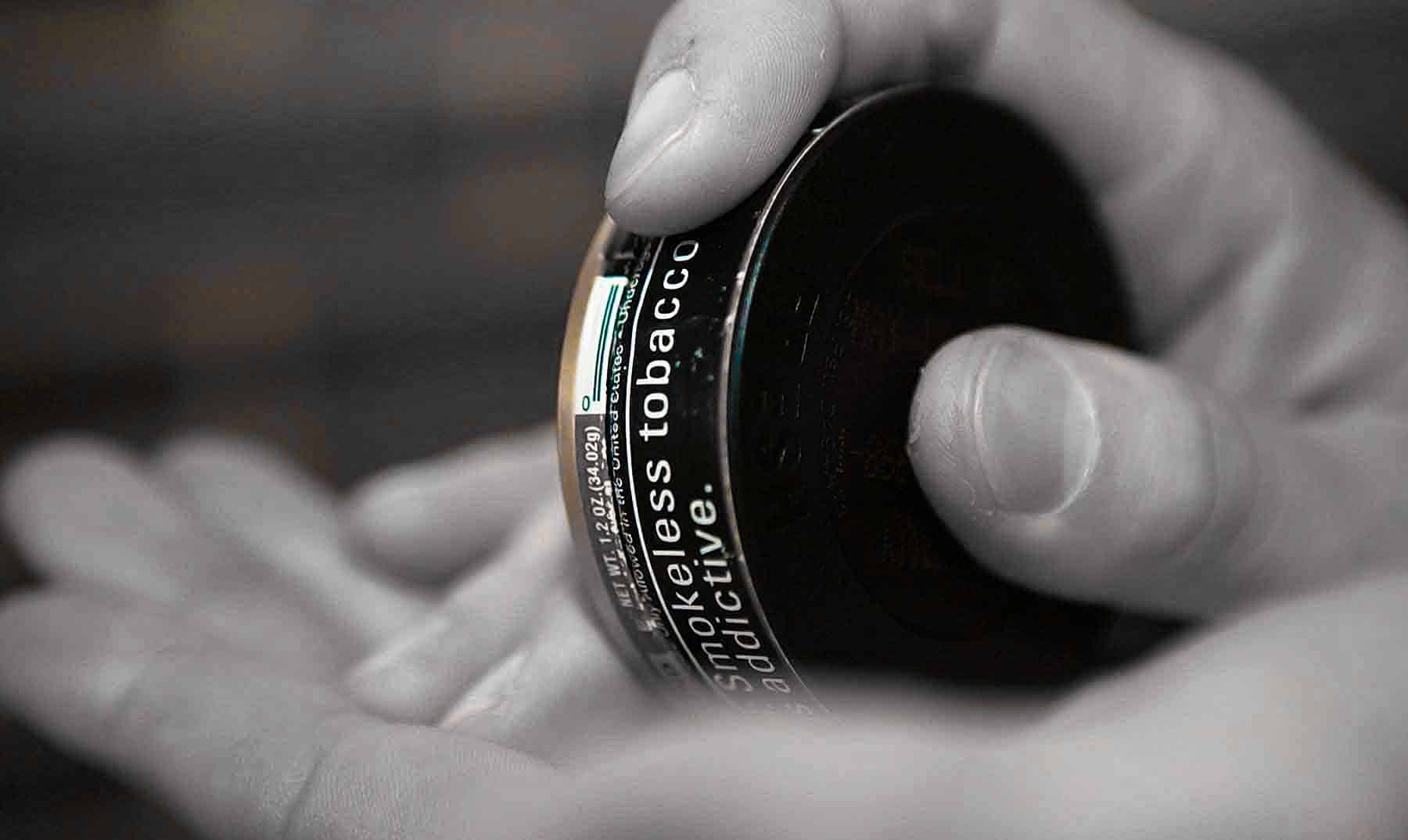 There are a whole lot of different chewing tobacco and dip brands and flavors out there, so we thought we'd compile a list of all the different major ones.
Leave a reply with what dip flavor you would like BaccOff to come out with next. If we left our your brand and flavor of choice, leave a comment.
Copenhagen
Copenhagen Original Fine Cut (introduced in 1822)
Copenhagen Original Long Cut
Copenhagen Original Pouches
Copenhagen Long Cut Wintergreen
Copenhagen Extra Long Cut Natural
Copenhagen Long Cut Straight
Copenhagen Wintergreen Pouches
Copenhagen Long Cut Southern Blend
Copenhagen Long Cut Mint
Copenhagen Mint Pouches
Copenhagen Weyman's Reserve
Copenhagen Smooth Mint
Grizzly
Grizzly Long Cut Natural
Grizzly Fine Cut Natural
Grizzly Extra Long Cut Natural
Grizzly Snuff
Grizzly Snuff Pouches
Grizzly Long Cut Straight
Grizzly Straight Pouches
Grizzly Long Cut Mint
Grizzly Mint Pouches
Grizzly Fine Cut Wintergreen
Grizzly Long Cut Wintergreen
Grizzly Wintergreen Pouches
Grizzly Wide Cut Wintergreen
Grizzly Long Cut Dark Wintergreen (fire-cured tobacco)
Grizzly Dark Wintergreen Pouches
Grizzly Long Cut Dark Mint
Grizzly Long Cut Dark Straight / Select References
Kodiak
Kodiak Mint Long Cut
Kodiak Straight Long Cut
Kodiak Wintergreen Long Cut and Pouches
Kodiak straight pouches
Longhorn
Longhorn Fine Cut Natural
Longhorn Fine Cut Wintergreen
Longhorn Long Cut Mint
Longhorn Long Cut Natural
Longhorn Long Cut Straight
Longhorn Long Cut Wintergreen
Skoal
Skoal Original Fine Cut Wintergreen
Skoal Bandits Mint
Skoal Bandits Wintergreen
Skoal Long Cut Wintergreen
Skoal Long Cut Straight
Skoal Long Cut Mint
Skoal Long Cut Classic
Skoal Long Cut Cherry
Skoal Long Cut Spearmint
Skoal Long Cut Apple Blend
Skoal Long Cut Berry Blend
Skoal Long Cut Citrus Blend
Skoal Long Cut Peach Blend
Skoal Pouches Mint
Skoal Pouches Straight
Skoal Pouches Wintergreen
Skoal Pouches Apple
Skoal Pouches Citrus
Skoal Pouches Berry
Skoal Snus Mint
Skoal Snus Smooth Mint
Skoal X-tra Crisp Blend Long Cut/Pouches
Skoal X-tra Mint Long Cut/Pouches
Skoal X-tra Rich Blend Long Cut/Pouches
Skoal X-tra Wintergreen Long Cut/Pouches
Timber Wolf
Timber Wolf Fine Cut Natural
Timber Wolf Fine Cut Wintergreen
Timber Wolf Long Cut Apple
Timber Wolf Long Cut Cool Wintergreen
Timber Wolf Long Cut Mint
Timber Wolf Long Cut Natural
Timber Wolf Long Cut Peach
Timber Wolf Long Cut Wintergreen
Timber Wolf Pouches Natural
Timber Wolf Pouches Wintergreen
BACCOFF'S NO TOBACCO, NO NICOTINE DIP ALTERNATIVES

CHECK OUR BESTSELLERS!
Resources: