Smooth Peach Pouch
$3.99 – $47.88– Subscribe and save!
Enjoy mess-free satisfaction with BaccOff Smooth Peach Pouches. They're REAL AS IT GETS in flavored tobacco-free pouches. Made with some of the most advanced moist snuff pouch production technology the market has ever seen.
Top Flavor Notes: Tart Peach paired with smooth, sweet tea undertones for premium flavor
Subscriptions get 5% OFF
Description
Peach Tobacco Flavor Rivals Real Dip
If you want to stop chewing and love a sweet peach flavored tobacco, then try BaccOff Smooth Peach Pouches.
We have been crafting moist snuff alternatives since 1992, so we know the taste, texture, look and even the spit, matters to you.
That's why you can be sure that BaccOff Smooth Peach Pouches have the taste and feel you crave.
BaccOff Smooth Peach Pouches are for you if: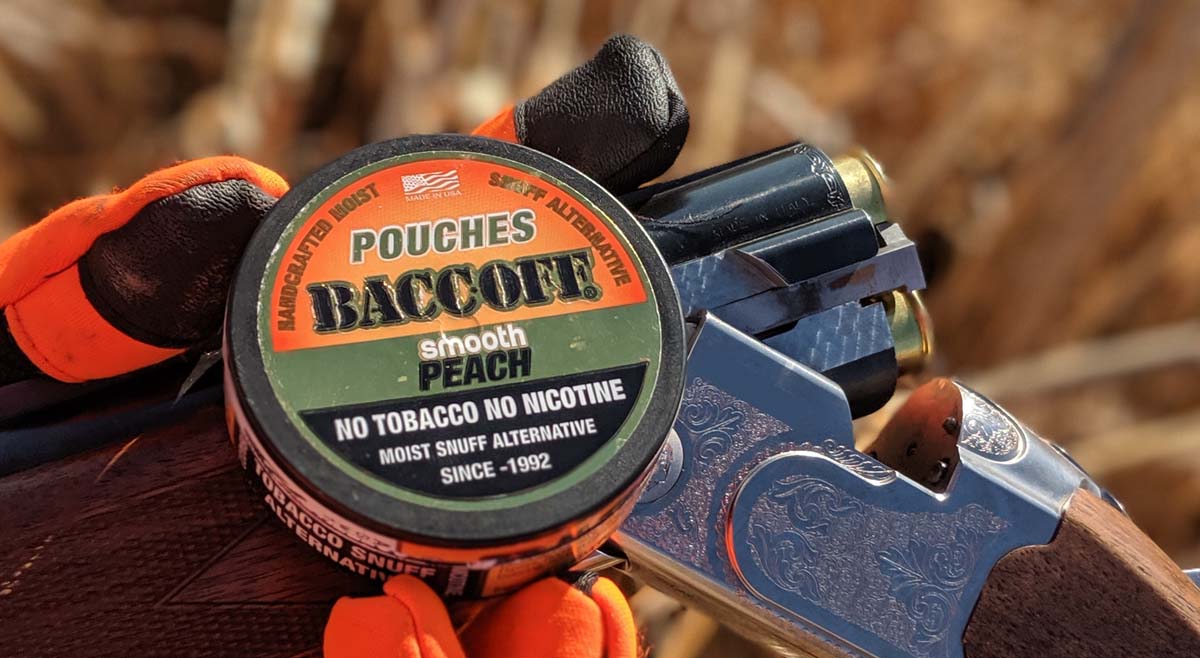 You want to quit dipping tobacco
You like peach tobacco flavored pouches or fruit-flavored tobacco products (we also have Classic Apple Pouches for a saltier, more traditional take on fruit tobacco)
You're looking for a tobacco-less dip that gives you the same satisfaction as the real thing
You want to kill your nicotine addiction but keep dipping!
Let us help you defeat your addiction!

Why BaccOff Smooth Peach Pouches?
Superior Pouches: First of all, did you know BaccOff is the original moist pouch tobacco-less dip alternative? Yep, we did it first.
Even more importantly, we did it right. And, for over two decades, we have been committed to continuing to maintain excellence.
This obsession with making realistic alternatives is what lead us to completely redesign our pouches production process about three years ago, so we could give you more flavor and more enjoyment each time you dip BaccOff.
Real Taste: BaccOff has the most satisfying peach tobacco alternative on the market. As the first flavor in our new Smooth line-up, the tart peach flavor paired with our sweet tea base is sure to give you a dipping experience you will enjoy. For other, more traditional flavorings, check out our Classic Pouches.
We developed our peach pouches completely in house.  We've tested hundreds of flavors and processes and have spent nearly a year developing our Smooth Peach Pouches.
Ingredients
Tea Leaves
Glycerin
Natural & Artificial Flavors
Water
Cellulose Fiber
Sodium Carbonate
Sodium Benzoate
Caramel Coloring
Sugar
Salt
About BaccOff
BaccOff is the safe smokeless tobacco alternative. 100% Non-Tobacco Non-Nicotine Most Snuff Alternative
We proudly serve thousands of long-term repeat customers who have successfully been able to stop dipping.