Classic Mint Long Cut
$3.99 – $47.88– Subscribe and save!
Bold flavor with cool refreshment. Our Classic Mint Long Cut gives you the salty-sweet minty enjoyment you crave. Enjoy a healthier ritual with this satisfying long cut that boasts realistic packability.
Flavors: Bold, Icy Mint Tobacco taste
Subscriptions get 5% OFF
Description
Classic Mint Long Cut Dip with no tobacco and no nicotine
If you're trying to quit smokeless tobacco, you most likely have seen several options out there.  Why choose BaccOff Classic Mint Long Cut? Because only BaccOff can give you everything you love about Mint Chewing Tobacco (like Copenhagen Mint) without any of the harmful effects of dipping.  No other mint chewing tobacco alternative gives you the taste, feel, look, and spitability of BaccOff.
A Few reasons our Mint Long cut Dip is a cut above the rest:
BaccOff is one of the very first manufacturers of mint chewing tobacco alternatives.
Our Long Cuts are thinly slivered cuts for optimal packability, a great pinch, and feels just like long cut tobacco.
Thousands of dippers have used our Mint Dip to stop smokeless tobacco without giving up that mint chewing tobacco taste they love.
Our Mint dip is also available in Rough Cut (shorter and broader than Long Cut) and Pouches .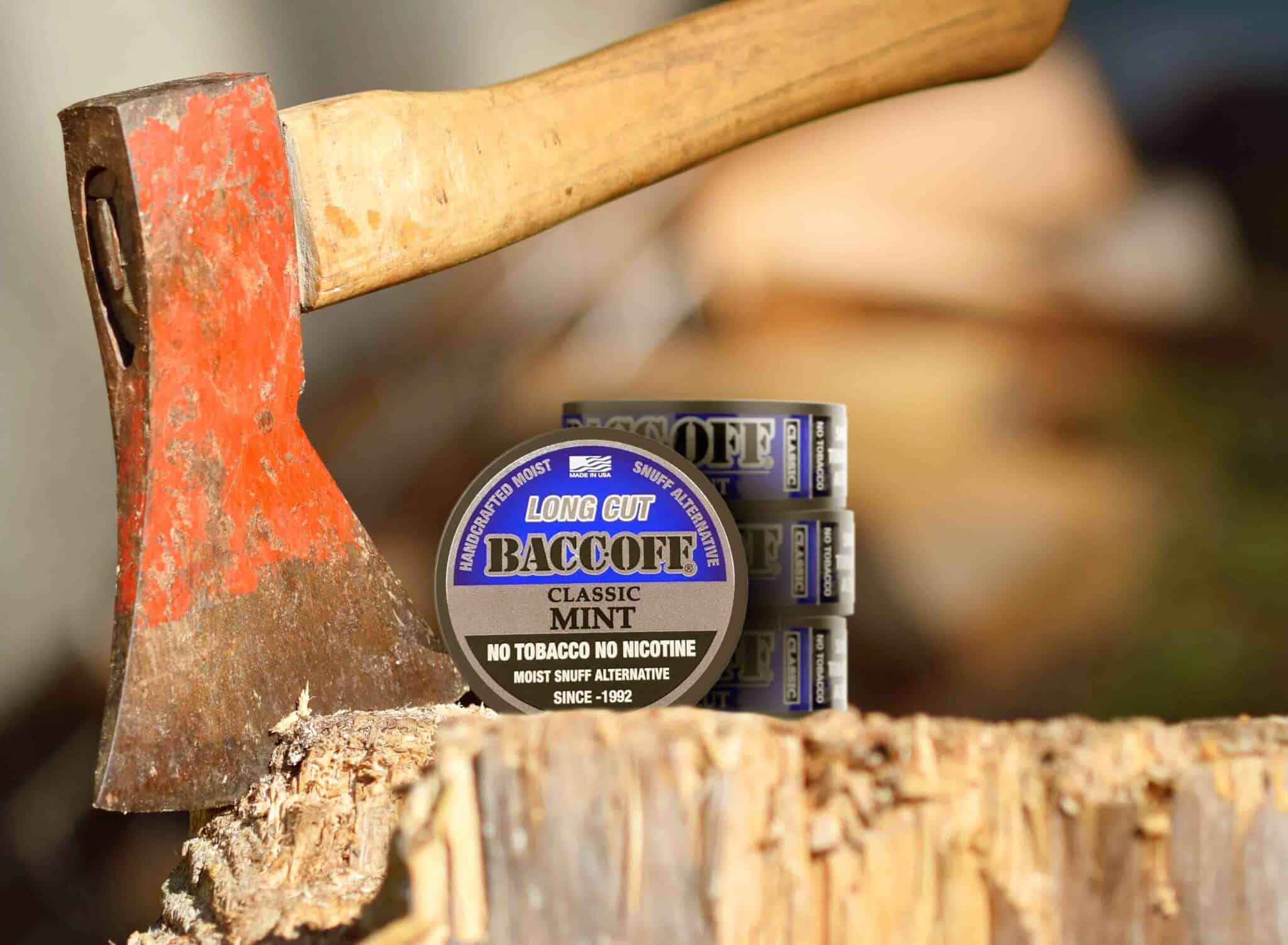 Mint Dip that is REAL AS IT GETS
Satisfying Texture: Our Classic Mint Long Cut packs and pinches just like the real thing.
Authentic Taste:  Since 1992, BaccOff's mission has been to create moist snuff alternatives that are REAL AS IT GETS—in taste, texture, and satisfaction. Our Classic Mint Long Cut is exactly that: the salty-sweet, minty enjoyment you love.
Find the Right BaccOff Dip for you:  At BaccOff, we work to give dippers the dips they want. That's why we offer several chewing tobacco alternatives such as black tea based fine cuts, tea grinds pouches, mint based rough cuts, coffee pouches,  energy dip and long cuts.
If you're looking for a dip alternative, BaccOff has what you want.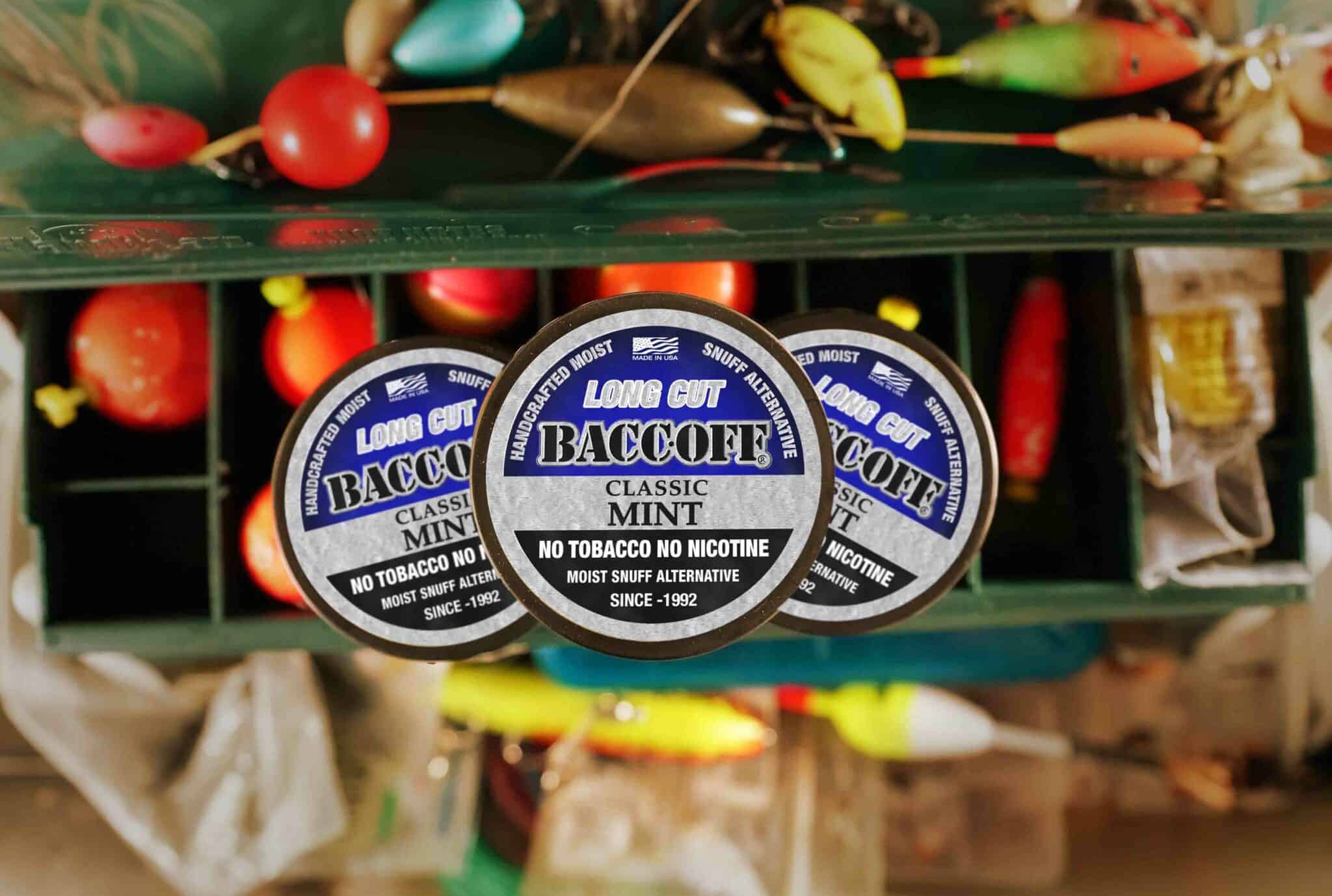 We've got an assortment of Long Cuts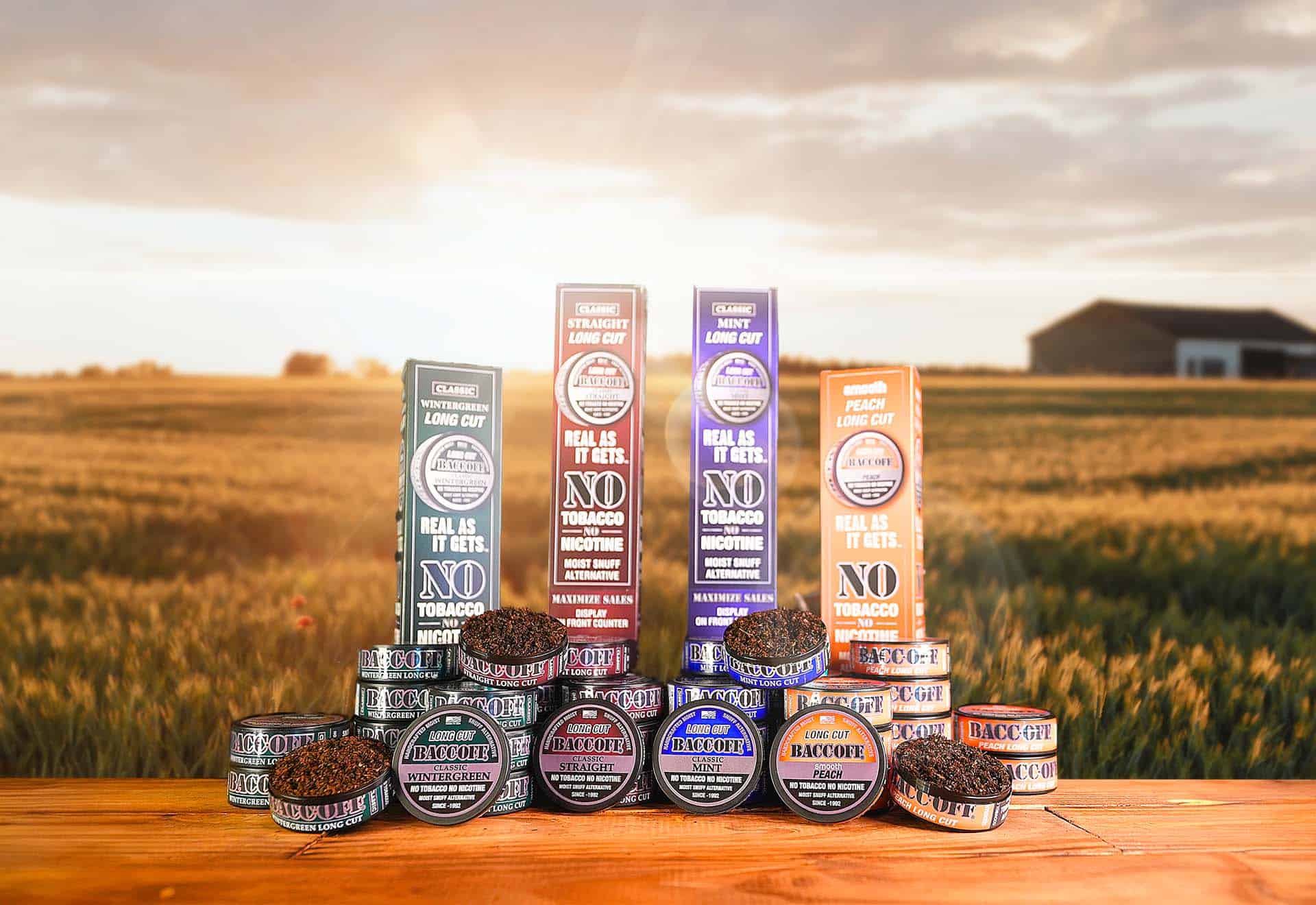 Quit Smokeless Tobacco with BaccOff Mint Long Cut
Many dippers wish they could quit without having to give up dipping.
We know that the look of the can, the pack, the pinch, the spit are all as important as the taste. Unlike many herbal chewing blends, BaccOff produces the amber liquid desired by most dippers. Moreover, we don't rely on molasses or heavy syrups to create cheap imitations. BaccOff has the spitability a realistic moist snuff should have.
Dipping is a lifestyle! Keep enjoying what you love AND quit smokeless tobacco at the same time with BaccOff.
BaccOff is the safe smokeless tobacco alternative. 100% No Tobacco, No Nicotine, Moist Snuff Alternative that's As Real As It Gets. Learn more about our story on our About Us page.  
Serious about quitting tobacco?   join our  QUIT DIPPING BOOTCAMP

Ingredients
Water
Corn Fiber
Sugar
Dietary Fiber
Natural & Artificial Flavors
Caramel Coloring
Less than 2% Salt, Sodium Benzoate, Sodium Bicarbonate, Glycerin, Yellow 5&6, Red 40