Straight/Natural Variety Pack
$15.96
BaccOff was the first to put traditionally flavored fake dips on the market, and we've helped thousands of Copenhagen fans quit without giving up.
Now, you can easily decide which natural or straight flavor is the right alternative for you with our variety pack. Our Original Straight and Energized Straight give you a natural flavor in an authentic fine cut style. Our Natural pouches give dippers a salty, smoky mess-free option, and our Straight pouches let you quit without giving up the sweet straight flavor your love. Try them all now with one click!
Description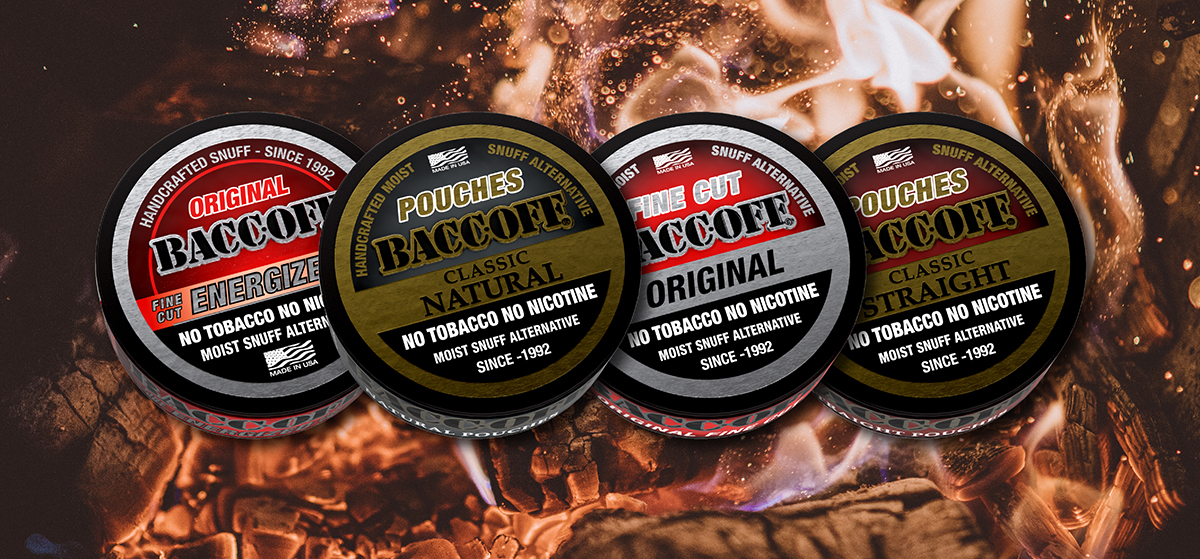 Classic Natural Pouches – Grab a can of BaccOff Natural Tobacco Flavored Pouches for one of the best ways to quit tobacco without having to give up the salty, original tobacco flavors you love. Enjoy mess-free satisfaction with this authentic natural chewing tobacco less snuff–without the risks of smokeless tobacco use!
Straight Classic Pouches – Pack a couple of BaccOff Straight Pouches for smokey-sweet, original snuff tobacco flavors. Like our other pouches dip alternatives, our Straight Pouches give you mess-free satisfaction and are the answer to how to quit tobacco without having to quit dipping.
Original Energized Fine Cut – Dip BaccOff Original ENERGIZED for the only energy dip that gives you the satisfaction of dipping AND the kick of an energy drink. It has the same flavors as our Original Fine Cut, so it's most like a natural in taste.
Original Fine Cut – Pack a lip of BaccOff Original Fine Cut for a natural flavored chewing tobacco-free chew. One of our long-time best-sellers, this dip used to be called a straight, but we're calling it like it is now while still giving you the best smoky traditional flavors there are.
SERIOUS ABOUT QUITTING TOBACCO?  PROVE IT AND JOIN OUR  Quit dipping bootcamp

About BaccOff
BaccOff is the safe smokeless tobacco alternative. 100% Non-Tobacco Non-Nicotine Most Snuff Alternative
We proudly serve thousands of long-term repeat customers who have successfully been able to stop dipping.