DipStop Inc: Business Born from a Personal Journey to Stop Dipping
In 1992, one dipper (Russell Ralston) created BaccOff for himself and for others who want to quit dipping tobacco. Over 30 years later, BaccOff continues to be the most realistic moist snuff alternative on the market. Our dip is 100% nicotine and tobacco free. Most importantly, we make every can of BaccOff with a black tea, peppermint leaf or coffee grinds and top quality, FDA approved ingredients. Made 100% in the USA (even our machines are made in the USA).
BaccOff has been crafting moist alternative snuff for almost 30 years. We proudly serve thousands of long-term repeat customers who have successfully been able to stop dipping.
Our small team at DipStop Inc. manufactures all of our product in Selma, AL. Russell Ralston founded DipStop Inc., a family owned business, in 1991.
Russell understands smokeless tobacco users because he knows the challenges of overcoming nicotine addiction himself. Helping himself and his buddies stop dipping inspired him to invent BaccOff.
Looking back, he remembers his grandmother being the first to give him a plug of Bull of the Woods, when he was only eight. "I was just proud I didn't get sick like my little brother."
Living on the farm made a regular dip habit difficult, but not impossible. But Russell remembers making the two-mile trek down the railroad tracks to the nearest gas station. There he could grab a can of Happy Days chew from the freezer section for only 25 cents.
Russell first thought about trying to stop dipping when UST discontinued Happy Days. Instead, though, he decided to swap to Skoal and stick it out for months till he got used to it.
After high school, he went into farming with his father.
"In the South, dipping was just a way of life, especially in farming."

By the time he was 18, Russell knew he was addicted to chewing tobacco. However, it wasn't until almost 15 years later that he considered trying to stop dipping. By that time, the cost of smokeless tobacco had risen to nearly $1.00 a can. More importantly, researchers were beginning to discover serious health risks associated with tobacco.
"After getting married and having kids, my bad habit didn't seem as harmless as it did when I was young."

At that time, Russell and several of his friends attempted to stop dipping. Unfortunately, they found it nearly impossible to simply quit dipping cold turkey. So, he began to investigate what it would take to stop dipping. He knew he could find a way to to break nicotine addiction and quit tobacco without giving up dipping.
At the same time, the late 80's farming crisis hit, leaving Russell with the need to find another way to provide for his growing family.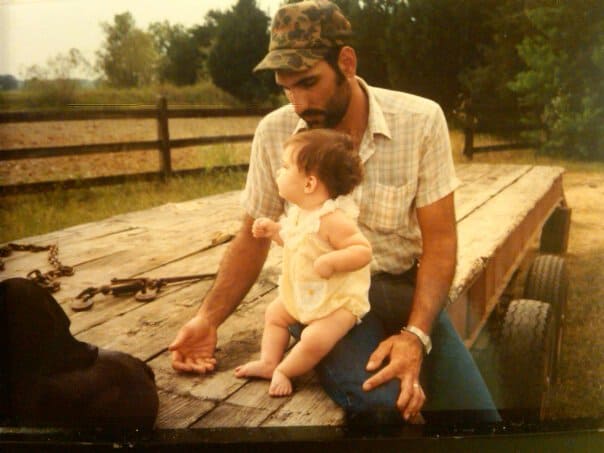 "Farming taught me you can make the impossible work."
So, in the beginning of '92, he made the decision to leave farming. He also decided he would do whatever it took to manufacture and market what is now BaccOff Moist Snuff. Setting up shop in his grandmother's old washroom, he began experimenting with thousands of flavors and ingredients. Then he got anyone he could to try it and learned anything he could about business.
"My first sales were at a trade show. I came home proud as I could be with a bag full of one dollar bills. In the next few weeks, I delivered my first wholesale order in the back of my flatbed farm truck."
Since then, Dipstop has gone on to become the first alternative moist snuff company many times over.
The first to:

offer a dedicated cessation program.
create a tea based alternative product.
produce a straight flavored alternative.
develop a dedicated energy product.
manufacture an alternative moist pouch.
"Looking back over almost 25 years ago, I'm not sure how we pulled it off. We had no previous business education—and no internet!"
For 23 years, BaccOff has continued to remain on the forefront of the industry for alternative tobacco. Most importantly, our company continues to lead the way in flavoring and production developments.
Russell says that the millions of cans sold, to him, primarily represent the lives of dippers, just like him, who have been able to beat addiction. He loves hearing success stories and loves most that people from all walks of life—athletes, doctors, preachers, lawyers— are able to quit without giving up.
"Stay determined to give it time…"

Russell's main advice for dippers trying to quit dipping is: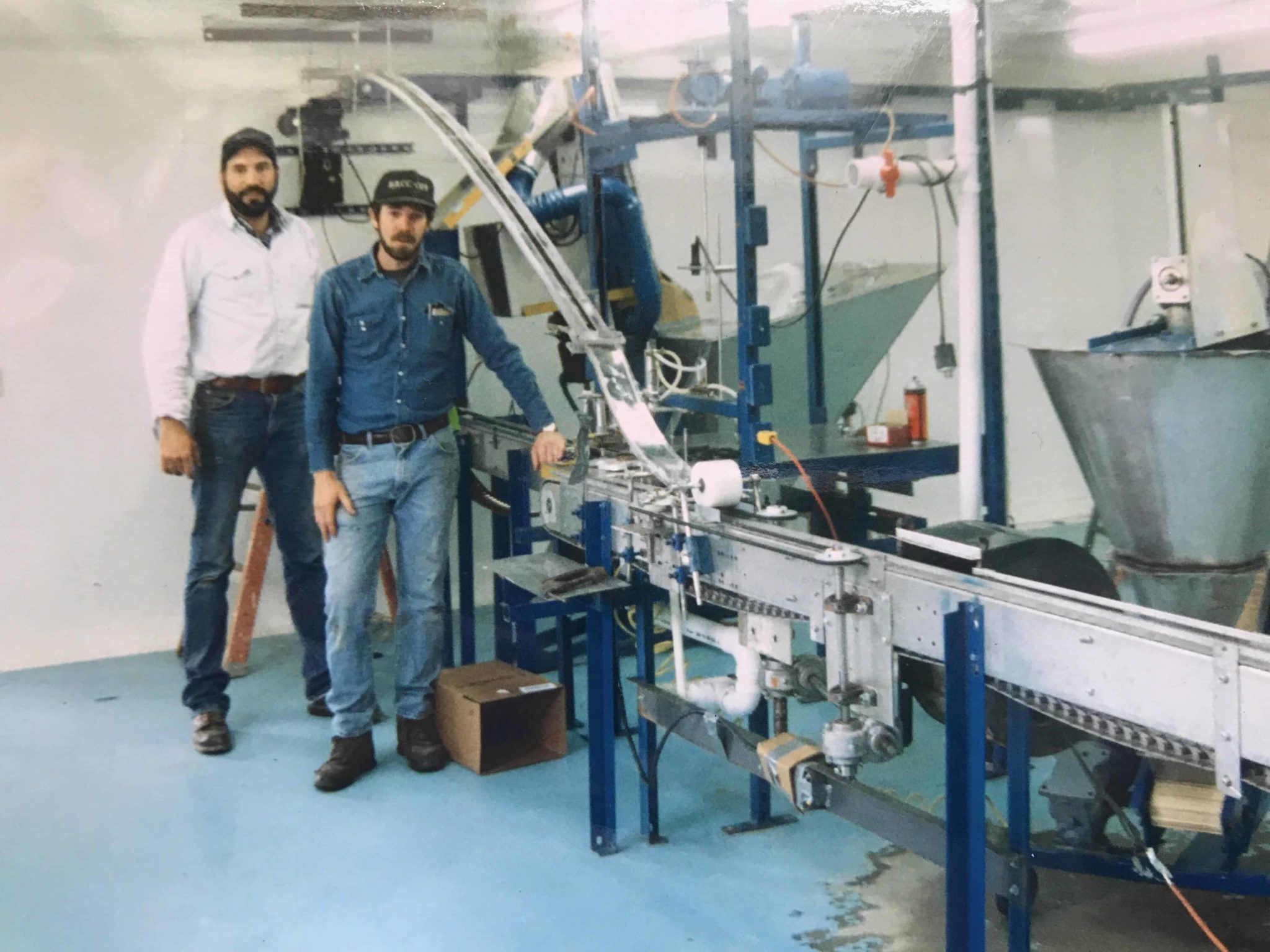 "Stay determined to give it time: When the cravings get rough, think about a time that you'll be able to enjoy if you hang in there. Instead of going cold turkey take time to wean off your old dip with our Can-Do BaccOff story Program. We're here to help you stop dipping…. And just like it took me time to swap from Happy Days to Skoal, give BaccOff time. Think of it as swapping to another brand. Stay resolved to quit without giving up."
For the future, Russell intends to continue to develop more products that are as real as it gets.
"I want to see people enjoy life and enjoy dipping without risking their health or the role they play in their families, jobs, and communities. We'll do whatever it takes to continue to give our customers smokeless tobacco substitutes they want."
He says DipStop is already working on new products. So stay tuned for more details coming soon and more dips to help you stop dipping!
All he'll say is, you can bet it'll be real as it gets.