Mocha Coffee Pouches
$3.99 – $47.88– Subscribe and save!
Get your coffee shot on the go with BaccOff Mocha Coffee Pouches- Now with 50 mg of caffeine per serving!
Top Flavor Notes: Dark, creamy chocolate mixed with a sweet, smooth coffee blend
Subscriptions get 5% OFF
Description
Mocha COFFEE POUCHES
NOW WITH 50 MG OF CAFFEINE PER SERVING!  That's equivalent to 1 can = 4 cups of coffee.
WE HAVE BEEN CRAFTING MOIST SNUFF ALTERNATIVES SINCE 1992, and now we have more options than ever.

When it comes to moist pouch alternatives, nobody does it better than us. So trust us—our coffee chew pouches can't be beat.
BACCOFF Mocha Coffee chew pouches ARE FOR YOU IF:
You love coffee (especially if you used to love our Mocha Fine Cut Coffee Chew!)
You love chocolate
You want a coffee chew that lets you keep dipping guilt-free
You want a jolt of caffeine
It's that simple.
BaccOff's mission is to provide alternatives that are REAL AS IT GETS.
Get your coffee shot to go!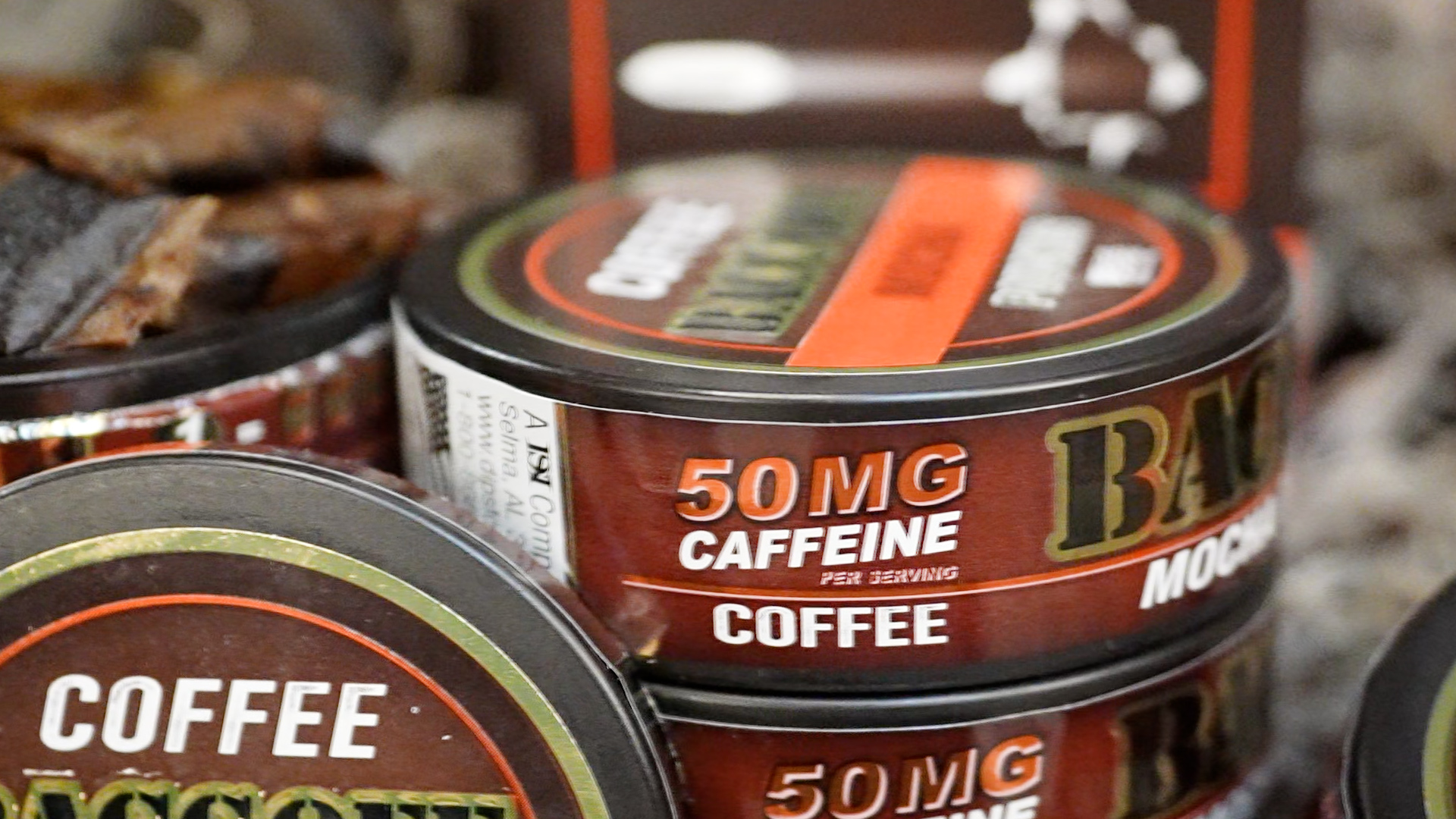 WHY BACCOFF Mocha POUCHES?
Superior Pouches: First of all, did you know BaccOff is the original moist pouch alternative? Yep, we did it first.
Even more importantly, we did it right. And, for over two decades, we have been committed to continuing to maintain excellence.
This obsession with making realistic alternatives is what lead us to capture everything you love about coffee with none of the hassle.
Real Taste: BaccOff has the most satisfying coffee chew pouches on the market. They're sweet, they're rich, they're just right. For dippers and non-dippers alike, our coffee chew pouches are plain good. If you are a dipper looking an alternative when you quit, look no further. For other, more traditional flavorings, check out our Classic Pouches.
We have developed our coffee chew line completely in house and have worked tirelessly to make a line of Coffee Pouches excellent, bar none. BaccOff is proud to now present the best coffee chew pouches out there.
If you are a dipper and like trying dips with more unique flavors than traditional moist snuff, you may also like our Smooth Peach Pouches or our Classic Apple Pouches.
BACCOFF Coffee pouches. coffee shot to go.
OUR COFFEE DIPS

100% NON-TOBACCO NON-NICOTINE Pouches ALTERNATIVE THAT'S REAL AS IT GETS. LEARN MORE ABOUT OUR STORY ON OUR ABOUT US PAGE.

SERIOUS ABOUT QUITTING TOBACCO?  PROVE IT AND JOIN OUR TRIED AND TRUE  Quit Dipping Bootcamp
Ingredients
Coffee
Sugar
Natural & Artificial Flavors
Glycerin
Salt
Water
Caramel Coloring
Sodium Benzoate (to assure flavor)
Cellulose Fiber