Classic Wintergreen Long Cut
$3.99 – $47.88– Subscribe and save!
Our best-selling Wintergreen is now in a long cut ready to pack and pinch. Enjoy our salty, smoky, signature classic wintergreen flavor in a realistic long cut.
Flavors: Strong, familiar wintergreen & salty, rich, dark-fired tobacco flavors 
Subscriptions get 5% OFF
Description
Classic Wintergreen Long Cut
If you love long cut wintergreen dips, like Copenhagen, Grizzly or Skoal and want to quit, you've come to the right place.
BaccOff Classic Wintergreen Long Cut is a tobacco and nicotine-free dip alternative that tastes, feels, packs, and spits the same as wintergreen long cut tobacco.
Made with natural ingredients, BaccOff is a healthier choice for those who want to enjoy the flavor and feel of smokeless tobacco without the harmful effects of tobacco and nicotine.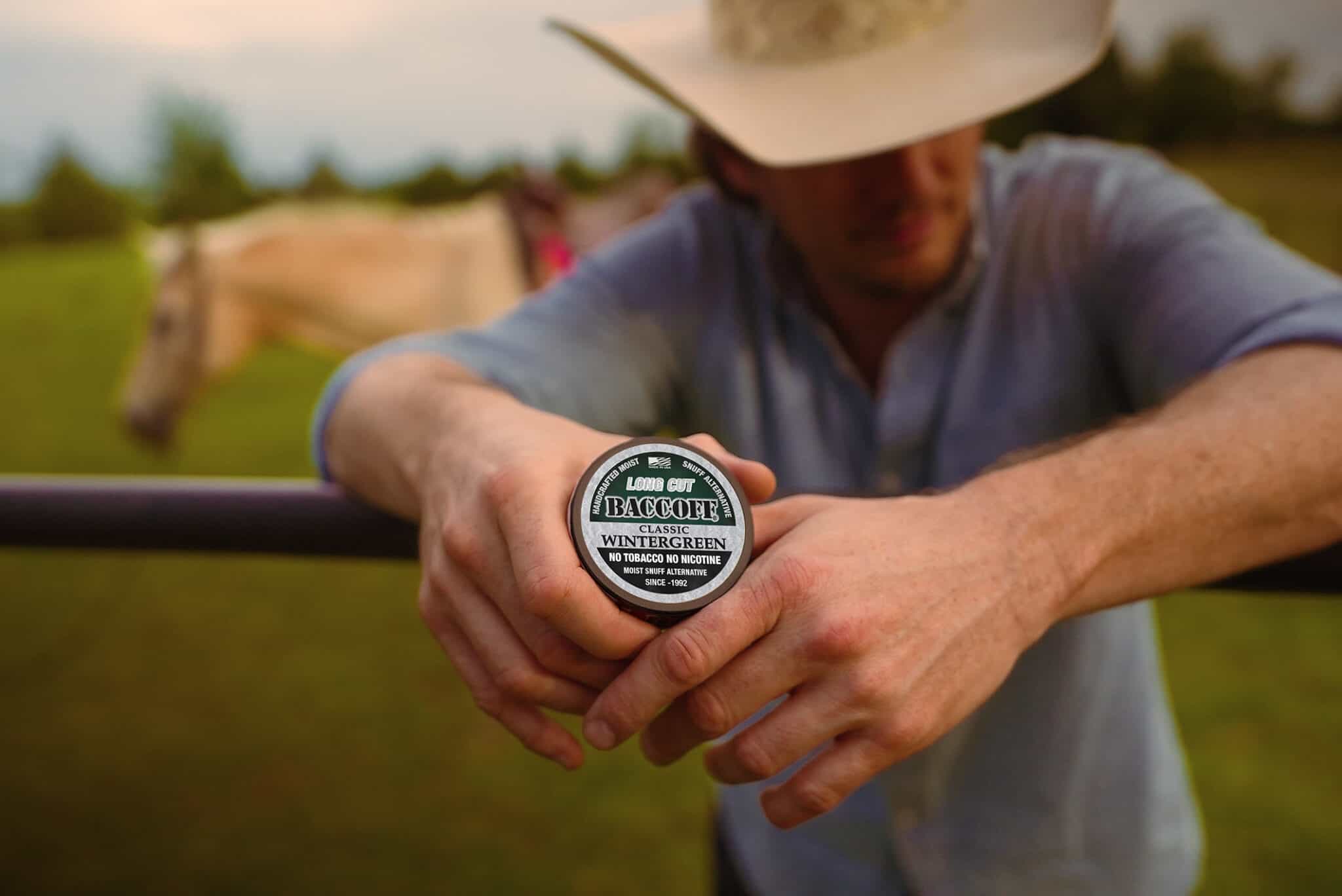 REAL AS IT GETS
Real Taste:  BaccOff Wintergreen Long Cut offers the complex and satisfying tastes of refreshing wintergreen, and earth tobacco.
Real Texture:  BaccOff Long Cuts offer the same texture of a long cut tobacco dip.  If fine cut or pouches are more your style, check out all of our BaccOff products here.
Real Enjoyment:  We know that the look of the can, the pack, the pinch and the spit are all as important as the taste. BaccOff produces the amber liquid desired by most dippers. Moreover, we don't rely on molasses or heavy syrups to create cheap imitations. BaccOff has the same consistent spitability a realistic moist snuff should have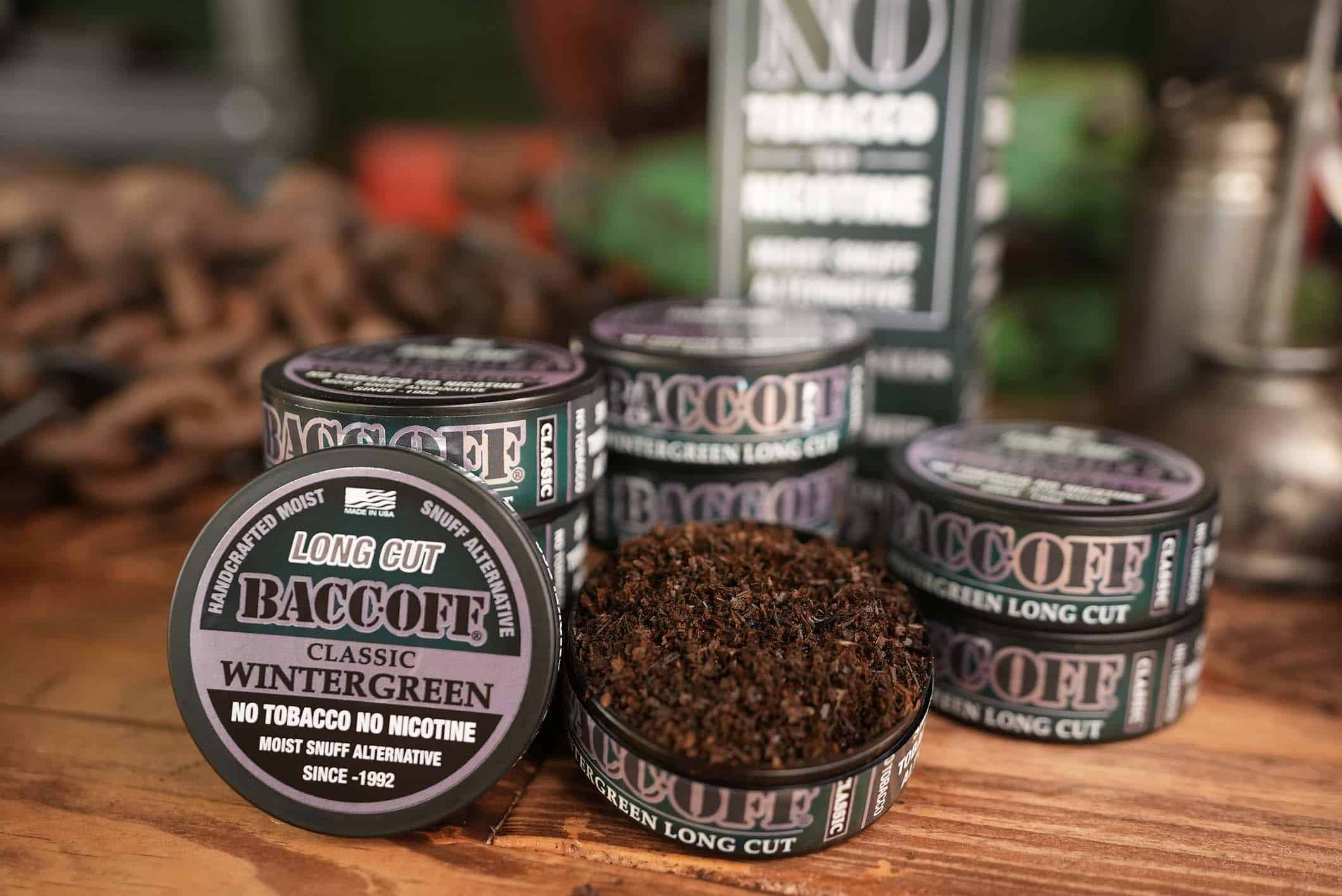 Quit Tobacco, Keep Dipping
At BaccOff, we believe dipping can be an enjoyable lifestyle WITHOUT the negative and life-threatening effects of smokeless tobacco. That's why we've been handcrafting moist snuff alternatives since 1992 in Selma, Alabama.  Dippers shouldn't have to give up the enjoyment of dipping when they quit dipping smokeless tobacco.
We've got an assortment of Long Cuts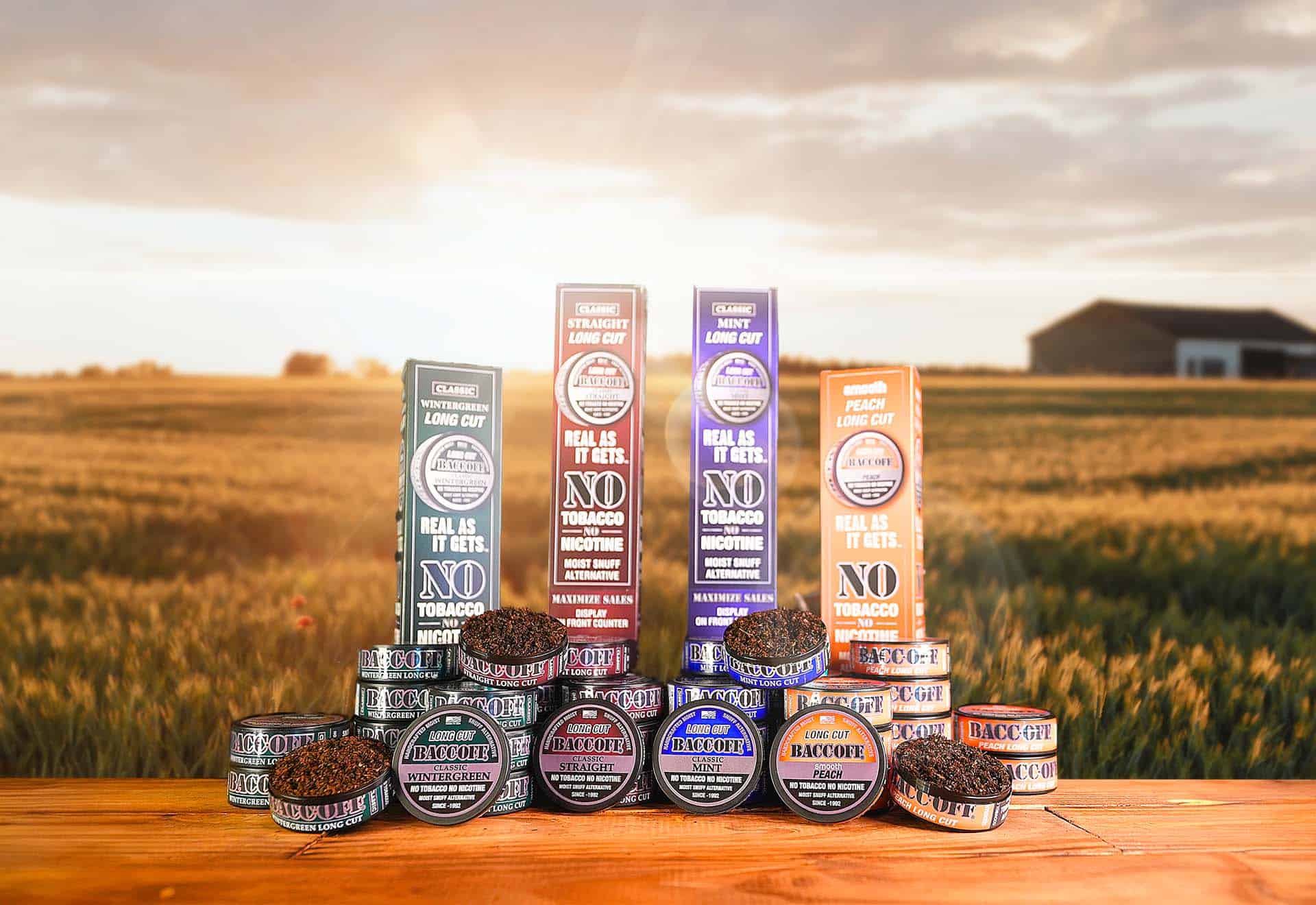 Quit Dipping Long Cut Tobacco
Chances are, you're here because you've tried to quit dipping and are still struggling to quit. Well, good news: You've come to the right place.
Join BaccOff 's Quit Dipping Bootcamp if you're serious about quitting tobacco and nicotine. Dipping is a lifestyle, not simply an addiction, so trying to quit can seem impossible. But with BaccOff's Bootcamp program, you don't have to quit cold turkey.
If you really want to quit dipping

BaccOff is the safe smokeless tobacco alternative. 100% No Tobacco, No Nicotine, Moist Snuff Alternative that's As Real As It Gets. Learn more about our story on our About Us page.  
Ingredients
Water
Corn Fiber
Sugar
Dietary Fiber
Natural & Artificial Flavors
Caramel Coloring
Contains less than 2% of: Salt, Sodium Benzoate, Sodium Bicarbonate, Glycerin, Yellow 5&6, Red 40, Blue 2, Ammonia Carbonate (Baker's Ammonia)