Wintergreen Variety Pack
$15.96
Each of our Wintergreen products is unique in flavor and cut, and now you can easily try them all to see which is the best one to help you quit tobacco without giving up dipping. Try them all now with one click!
Description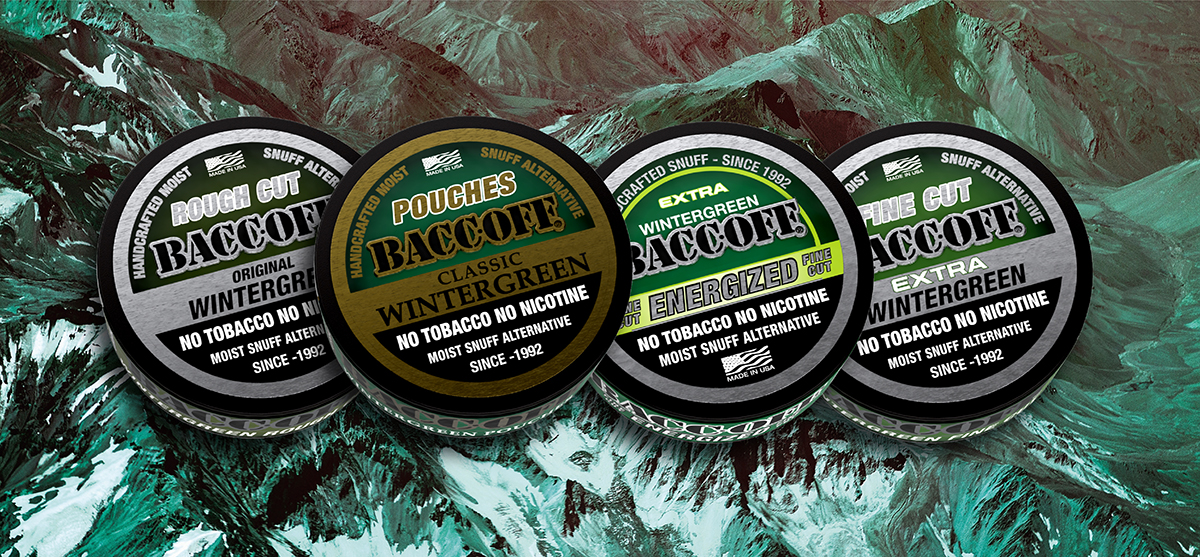 Classic Wintergreen Pouches – These tobacco-free pouches give you the best there is in authentic, realistic tobacco taste and satisfaction.
Original Wintergreen Rough Cut – Looking for a mint leaf chew so you can quit dipping long cut? Pack a lip of BaccOff Original Wintergreen Rough Cut for a mint leaf chew that lets you quit dipping without giving up what you love.
Extra Wintergreen Fine Cut – This BaccOff style is made for dippers looking for a fine cut with extreme wintergreen refreshment.
Energized Fine Cut Wintergreen – BaccOff ENERGIZED Extra Wintergreen is a non-tobacco chew for dippers looking to quit smokeless tobacco and take extreme refreshment over the edge. This natural energy booster gives you bold satisfaction and a kick of energy.

About BaccOff
BaccOff is the safe smokeless tobacco alternative. 100% Non-Tobacco Non-Nicotine Most Snuff Alternative
We proudly serve thousands of long-term repeat customers who have successfully been able to stop dipping.