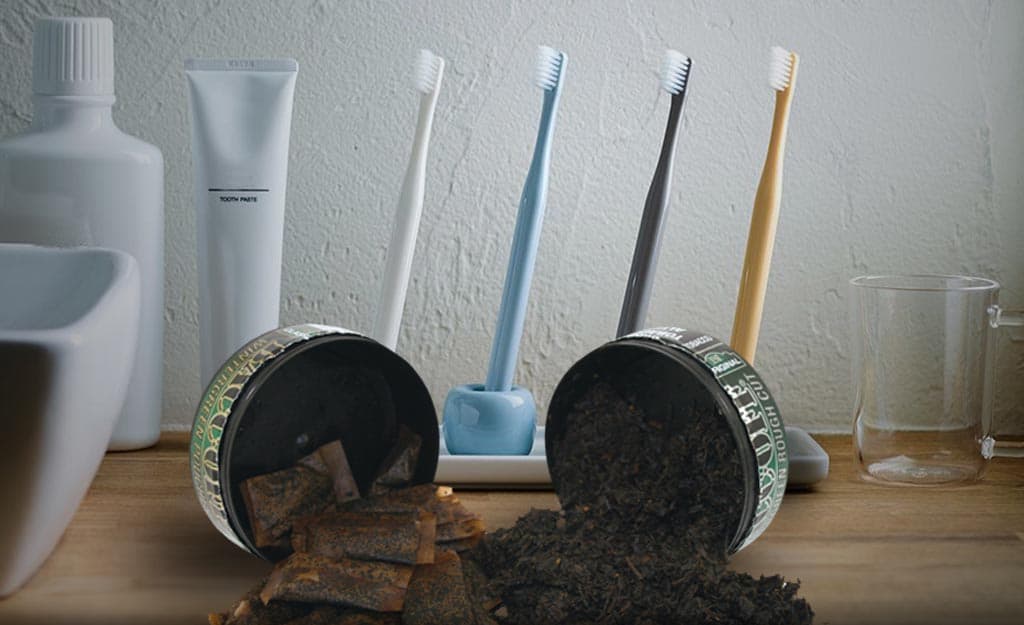 not only is it safe, it's the healthy chew
Yup, that's right,if you're looking to quit tobacco and keep on dipping, BaccOff is the healthy chew (dip) for you. In this post, I'll break down some of what sets BaccOff above the rest, including our commitment to quality ingredients and some of the potential health benefits of our main ingredients. BaccOff is a healthy smokeless tobacco alternative.
Quality Ingredients
Unlike many other tobacco-free dips, BaccOff is painstakingly formulated to avoid the use of certain additives that may be hazardous to your health, such as propylene glycol and artificial sweeteners like aspartame. We don't rely on heavy syrups to assist in packing, and all of our ingredients undergo the most rigorous approval process before we'll use them, making sure every can of BaccOff is a safe and healthy chew you can enjoy.


Other Possible Benefits
The main ingredient in each can of BaccOff is either peppermint or black tea. There's a lot to be said about the goodness of these humble leaves. Let's just say, there's a reason people everywhere, from backwoods Alabama to China, love tea and peppermint!
Peppermint and tea are known to:
Freshen breath (your gal will appreciate that!)
Help maintain oral health
Rich in antioxidants, or polyphenols, which help detox and protect cells to boost your immune system
May help support healthy liver function and overall wellness
Help aid in digestion to promote a healthy appetite
May help you not fart so much (your gal will also thank you for that…)
Believe it or not, there are even more benefits, but these are the top ones in my opinion.
If you want to look more into the benefits of peppermint and tea, check out these articles:
Because I know how some people are, a little disclaimer: don't go out and start consuming massive amounts of black tea. There can be negative side effects to over-consuming black tea. (Although I think Southerners may have developed an immunity through the amounts of sweet tea they chug a day)
But the good news is the amount of tea in a can of BaccOff is the equivalent to 1 cup of tea, so you can easily go through 5 cans of BaccOff's healthy chew in a day and not have to worry about a thing.
What about Sugar and Caffeine?
While we're talking all things healthy chew, we often get dipper's concerned about the caffeine levels in BaccOff. Each can has almost 98% less caffeine than an average cup of coffee (with the exception of our Energized and Mocha flavors—think energy drink or coffee in dip form). So for the average dipper, the levels of caffeine in our black tea based dips are a non-issue! If, however, your doc has a reason for you to avoid ALL caffeine, we've got a healthy chew for you too: our peppermint based Rough Cuts have zero caffeine OR sugar.
Tobacco and Nicotine Free
BaccOff is the healthy chew first and foremost because our dips are all 100%tobacco and nicotine free! With BaccOff, you can easily quit tobacco without ever having to give up dipping—and you (and your loved ones!) can rest easy knowing when you enjoy packing a lip, you're choosing a healthy chew.