BaccOff 100 Day Challenge Coin
$17.99
The BaccOff Quit Dipping Bootcamp 100+ days challenge coin is to commemorate your great accomplishment and a reminder to STAY STRONG.
Description
Nicotine is one of the top 3 most addictive drugs in the world (right under heroine and crack). Moist snuff contains more nicotine than cigarettes, and stays in your blood much longer.
This means that quitting tobacco dip is no small feat. If you, or a loved one, has made it past 100 days dip fee, then you deserve a token that represents your accomplishment.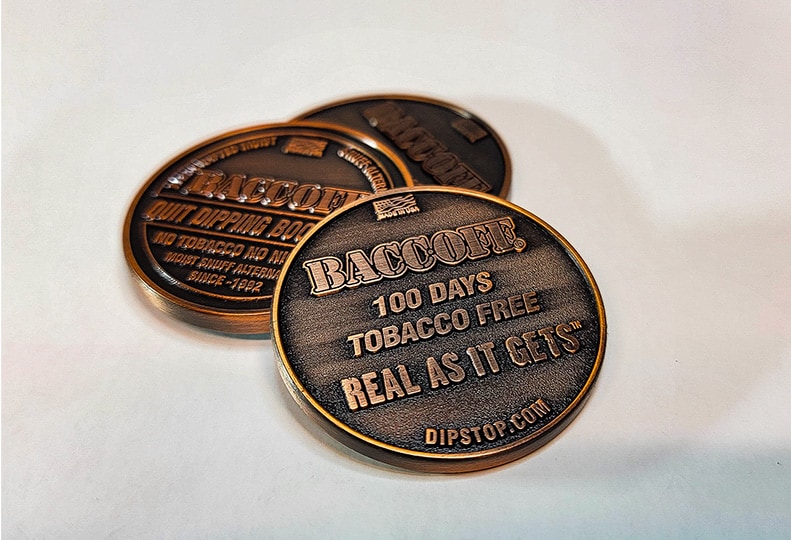 Even after you quit, there will be times when you're tempted to sneak a pinch, so carry this coin as a reminder of how far you've come in your journey to be tobacco and nicotine free.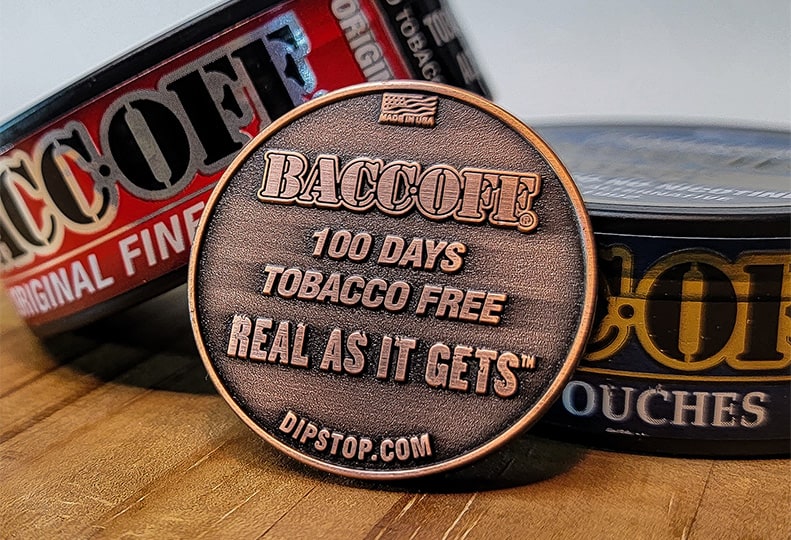 The BaccOff challenge coin is die struck polished copper 1.5″ diameter and 3mm thick and comes in a plastic pouch