Coffee Pouches Samples
$2.99
Get the coffee samples for FREE with any order with the coupon code: COFFEESAMP
OR if you only want the Coffee Samples then
$2.99 covers shipping and handling
Sample pack of 4 Coffee Pouches Flavors.
USA ONLY
Description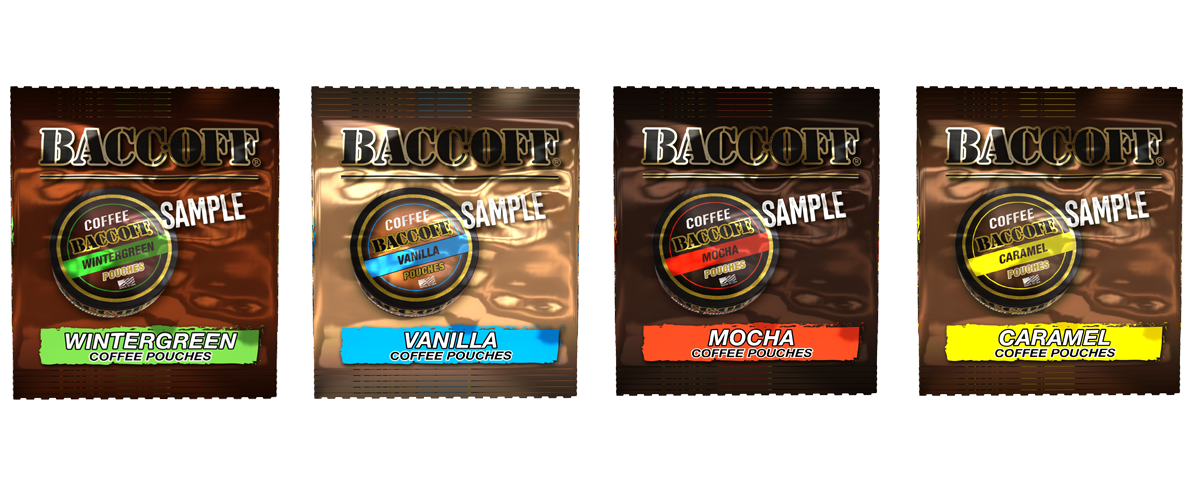 Coffee Pouch Samples
The coffee pouch samples are only for people who bought the previous sample pack that did not include Coffee Pouches.
Use the coupon code COFFEESAMP and you'll get this for FREE with any order.
If only want the coffee samples, then:
$2.99 covers shipping and handling.
Continental USA and APO addresses Only
Samples include the following flavors:
You can get the coffee pouches samples as well as 12 of our other types on the free samples page.

About BaccOff
BaccOff is the safe smokeless tobacco alternative. 100% Non-Tobacco Non-Nicotine Most Snuff Alternative
We proudly serve thousands of long-term repeat customers who have successfully been able to stop dipping.